Notable members from history
Admiral Sir Raymond Lygo
Raymond Lygo was a Royal Navy airman who rose up through the ranks to eventually command the aircraft carrier Ark Royal in 1969, and then Vice Chief of the Naval Staff in 1975.
As part of the Queen's Silver Jubilee and Birthday Honours, Lygo was made a Knight Commander of the Order of the Bath (KCB).
After retiring from the Royal Navy in 1978, Lygo joined British Aerospace (Now BAE Systems), and became Chief Executive in 1986.
Lygo attended Ilford County High School and Clarke's College, Bromley, but having left school at 14, Lygo probably joined 173 squadron in 1940 at the age of 16 and credited he future success with the proficiency test he passed while a member of the squadron.
Admiral Sir Raymond Lygo passed away on Wednesday 7th March 2012, aged 87.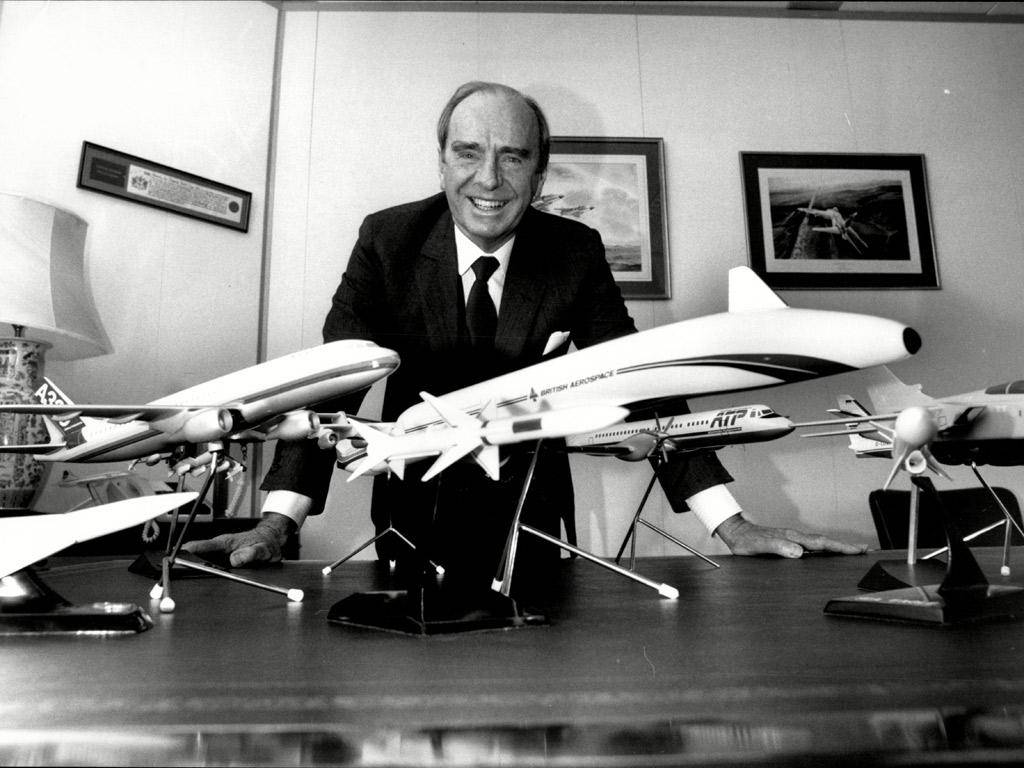 Flight Lieutenant (Retd.) Frederick Richard Stace MBE
Ex Chairman of 173 Squadron, awarded the Member of the Order of the British Empire in the 1988 New Years Honours.
Flight Lieutenant (Retd.) Denis C Elliott
Denis Elliott was born in 1924 and was a founder member of 173 (Orpington) Squadron ATC in February 1941. He joined the RAF in 1942 and did his flying training in Rhodesia, now recognised as Zimbabwe, prior to captaining a Consolidated B-24 Liberator with 159 Squadron on twenty three operational bombing missions in the Far East.
On 15 June 1945 159 Squadron, together with 356 Squadron destroyed the 10,000 ton Japanese tanker, Tohu Maru, off Koh Samui Island in the Gulf of Siam. Both Squadrons also did stints based at RAF Salbani in West Bengal, British India. After WW2 Denis went on to fly the iconic Avro Lancaster as well as it's successor the Avro Shackleton in the Mediterranean and UK.
Denis now lives close to Aldeburgh and his exploits have been recounted in a book titled 'From Orphan to High Flyer'